Too Many Tabs Open: Bouncing from Chicago VeganMania to the Chicago Writers Conference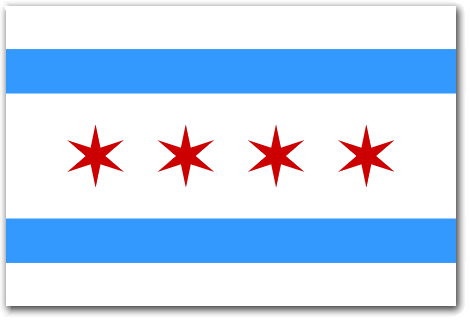 Is it me, or did the world online and in person just sort of explode? I'm starting to feel like I permanently have too many tabs open—so much to read and investigate and discover. I'm bouncing off the walls here (to continue a theme), but I'm hoping to harness this energy and use my powers for good.
Last weekend I went to Chicago VeganMania, which was, in fact, a maniacally good time, once I determined the key strategy of hiding out and attending presentations to dodge the huge crowds. But, hello. Huge crowds! Vegans and potential vegans, all milling around and devouring information and treats. I managed to weave my way through to goof off with my yoga and acupuncture friends, buy a lipstick, and hang out with some of my vegan network. A friend of a friend even recognized me from one of my articles! I must say it was a fabulous five seconds of fame.
On deck for this weekend is the Chicago Writers Conference. It's no secret that I am primarily an editor, but I do write (for this blog, obviously, and some other venues), and why wouldn't I want to hang out with writers for the weekend? The thirsty sponge of my brain is ready to soak up that collective creativity. I had been thinking recently about putting some money toward the ever-important category of professional development (maybe by joining another association or taking a class), and the chance to get out of the home office and into the real world was too tempting to pass up.
And of course the lineup of presenters is solid. You know I'll be taking rapid notes when Andy Crestodina gives his confessions of a content hacker. The schedule is so great, though, that it's going to be hard to choose. Do I learn more about how to build my platform, or do I go meet the publishers? Can I really swallow my hermit tendencies again and attend all the parties?
So, on top of bouncing off the walls with slight information overload and excitement, I've got to say that I'm also feeling quite lucky to live in such a thriving literary city.
by